Search for Golf Package Lodging
My Golf Vacation proudly partners with luxury accommodations throughout the Southeast, including some of the best lodging available in Alabama, Florida, Mississippi, Kentucky, North Carolina, South Carolina, Virginia and Tennessee. We travel to many of our lodging partners to ensure that standards of myGolfVacation are met! Browse through our selection of lodging below - you can select lodging by state or by area you are looking to plan a golf trip:
Featured Lodging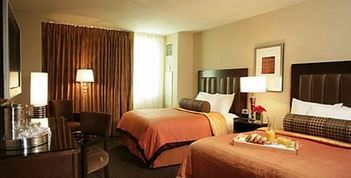 Gold Strike Casino
Only a few miles from Tunica National Golf and Tennis, the Gold Strike Casino is a perfect choice for a fun time in the casinos along with some great golf courses! Hotel amenities include flat-screen TVs, marble bathrooms, and wireless internet access. Not only is there a pool, spa, and gym right at the tip of your fingers, there is a casino shopping mall only minutes away. Also, the oldest residence in Tunica, the Tate House, is a short 10 minutes from your hotel room. Peabody Place is a key attraction when looking to catch a movie or grab a bite to eat. All of these amenities and attractions are sure to make your stay at the Gold Strike Casino a golf trip to remember.