Search for Golf Package Lodging
My Golf Vacation proudly partners with luxury accommodations throughout the Southeast, including some of the best lodging available in Alabama, Florida, Mississippi, Kentucky, North Carolina, South Carolina, Virginia and Tennessee. We travel to many of our lodging partners to ensure that standards of myGolfVacation are met! Browse through our selection of lodging below - you can select lodging by state or by area you are looking to plan a golf trip:
Featured Lodging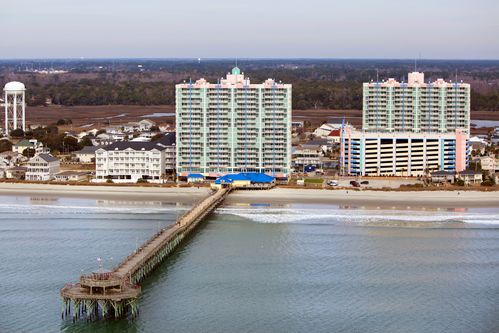 Prince Resort at Cherry Grove Pier
Overlooking the Atlantic Ocean this is one a great Myrtle Beach Resort offering 1, 2 and 3 bedroom condos, where the historic Cherry Grove Pier meets the Myrtle Beach shoreline. The resort is loaded with luxury amenities and a rooftop pool.